I thought someone might like to see some of the stuff that goes in to making our Pulp Alley 3d models.....
1. First I design the 3d model on the computer. This takes about 6-10 hours on average....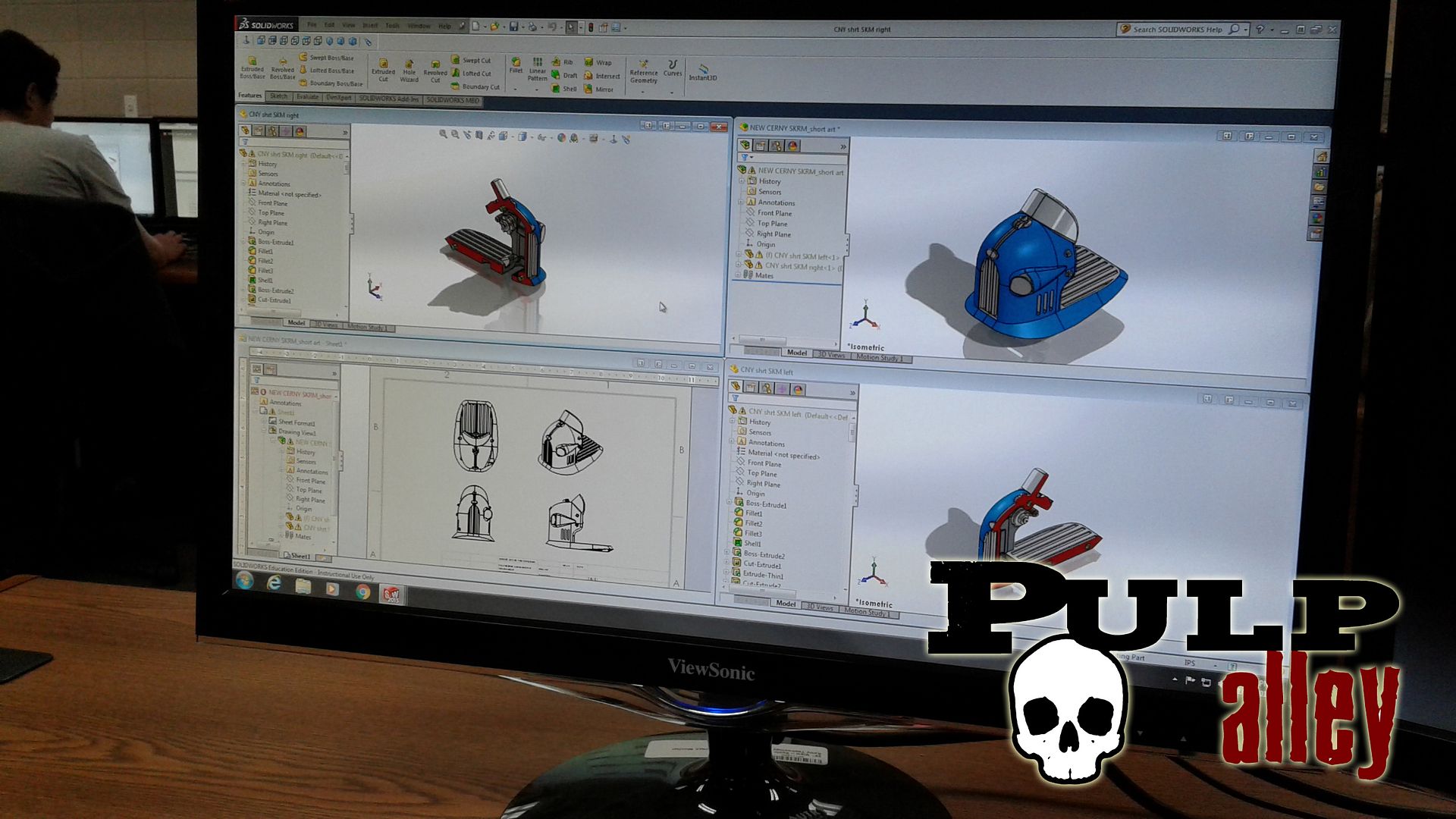 2. Next I lay out the print plate. In this example, I am printing four models plus a few other doodads....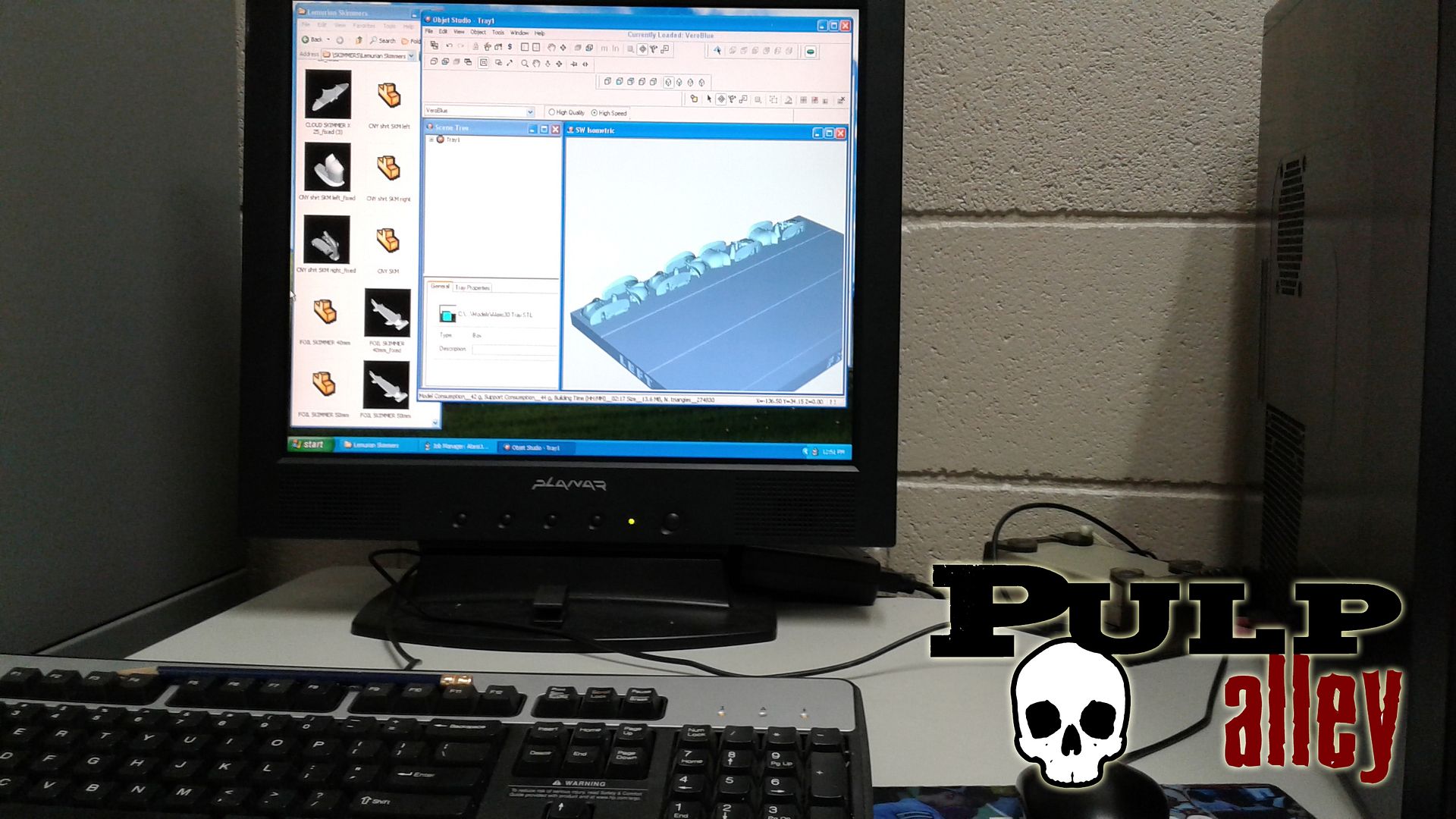 3. And now the printer does its magic! ....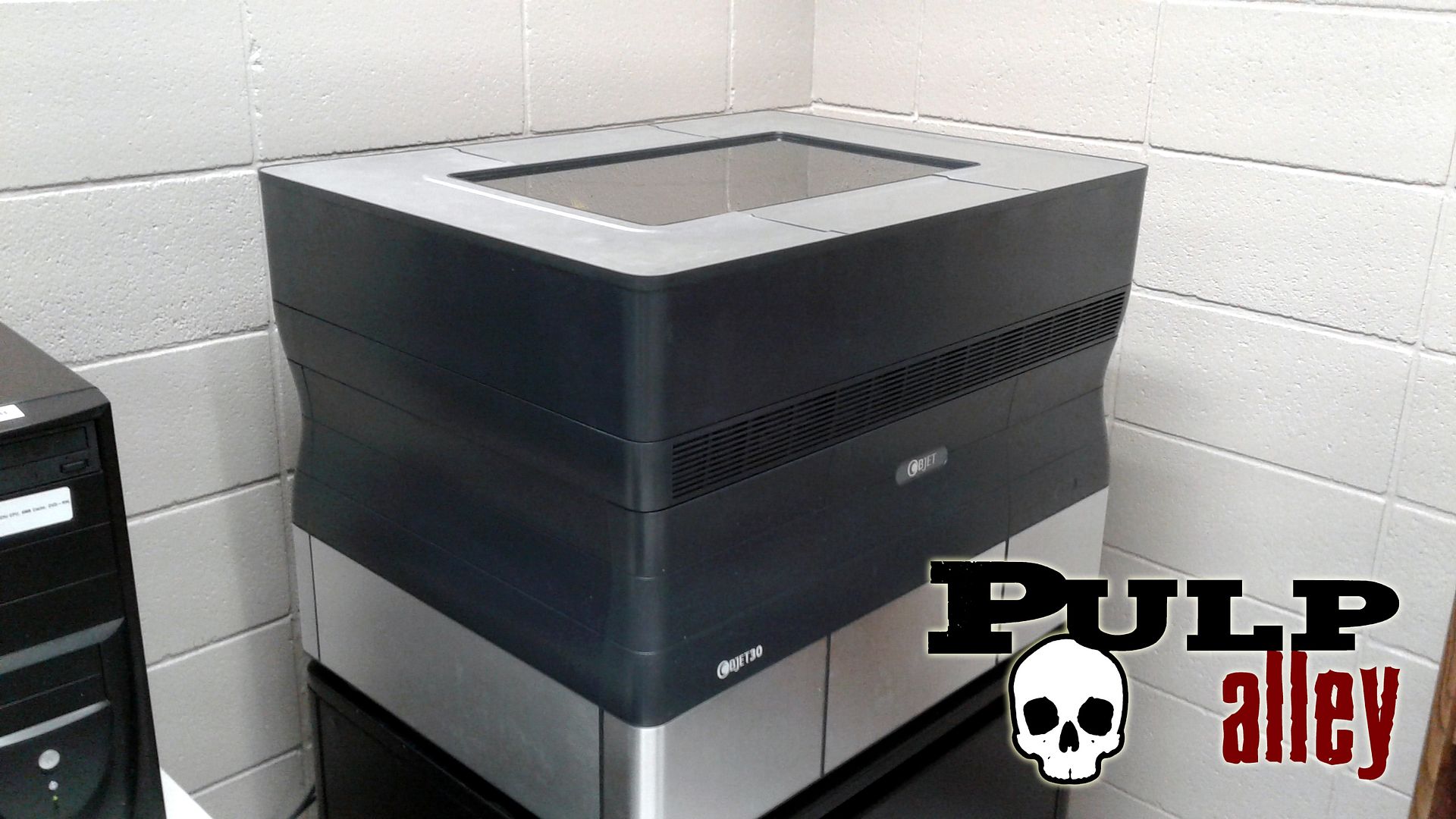 4. Although the print time can vary significantly, this job took just two hours and seventeen minutes....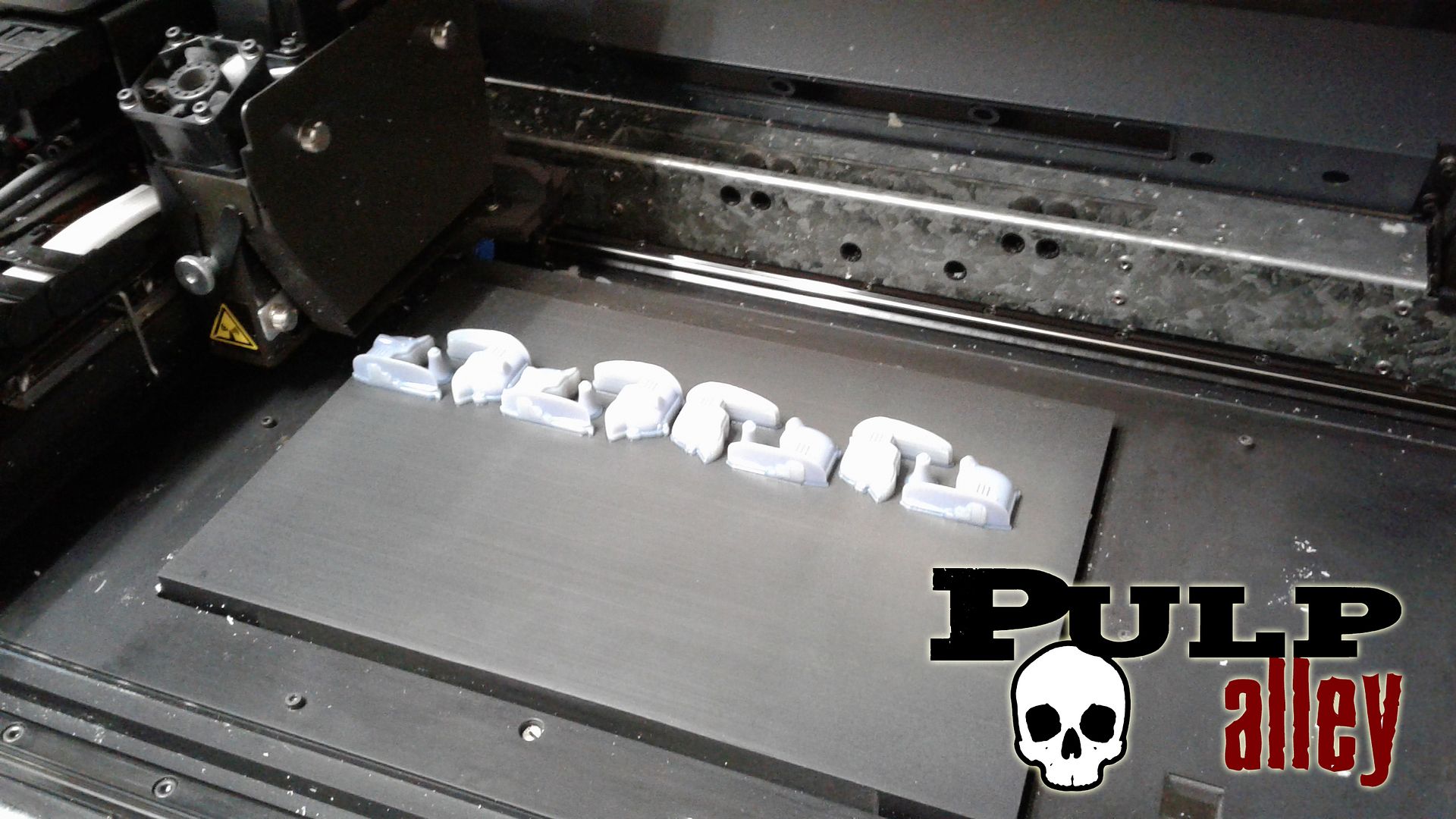 5. Then it is off to the power washer for a good bath....
6. Finally, here are the finished models....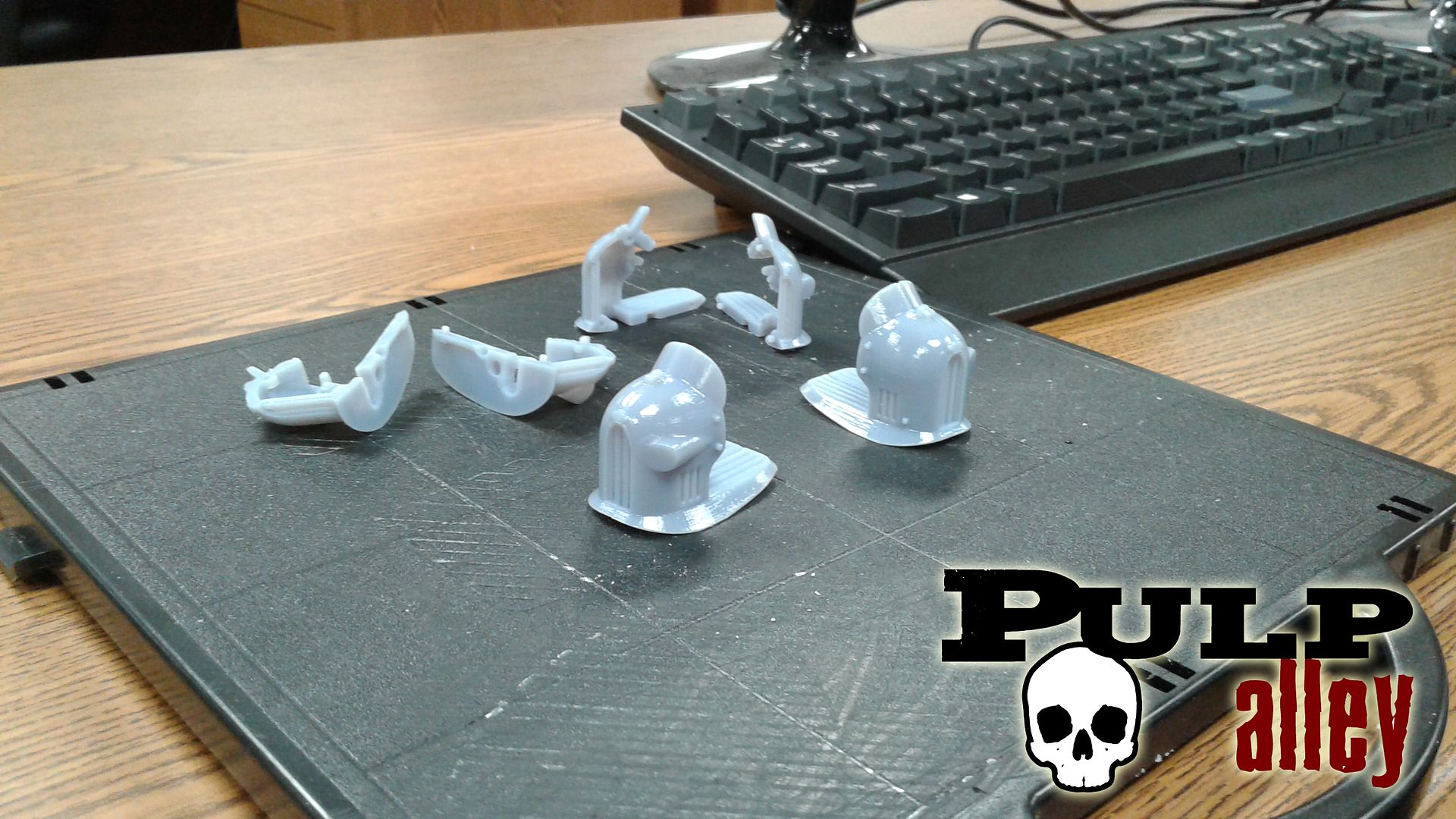 That's all there is to it!
HAVE FUN